What is Email Marketing?
In a world where we are constantly bombarded with advertising, it can be easy to feel like our efforts to reach customers are falling on deaf ears. But there is one tried-and-true method of marketing that continues to be effective year after year: email marketing.
Email marketing is a direct way to reach your target audience and deliver your message straight to their inbox. And thanks to modern technology, it's easier than ever to track the success of your email marketing campaigns and make adjustments accordingly. If you're not using email marketing to reach your customers, you're missing out on a powerful tool that can help you grow your business.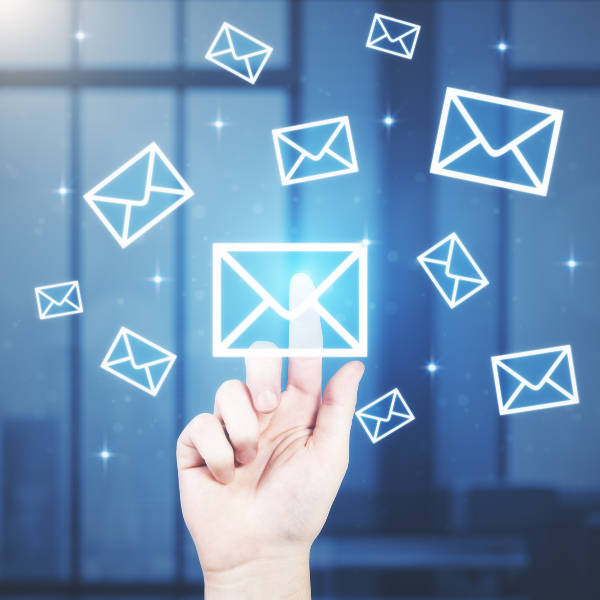 The Benefits of Email Marketing
There are many benefits of email marketing, but here are some of the most important ones:
It's Cost-Effective: Email marketing is one of the most cost-effective ways to reach your target audience. You can reach many people relatively cheaply and do it quickly and easily.
It's Measurable: Thanks to modern technology, it's easy to track the success of your email marketing campaigns. You can see how many people opened your email, clicked on the links, and forwarded it to a friend. This data can help you adjust your future campaigns to be even more successful.
It's Personalized: Email marketing allows you to personalize your messages to speak directly to your target audience. You can segment your list so that you only send relevant information to people interested in what you have to say.
Cold Email Marketing Template
If you decide to give email marketing a shot you should try and keep it relatively simple, direct, and straightforward. Cold emailing can be tricky since the customer doesn't know you and prefer not to waste their time reading an email from a stranger about something they aren't interested in. So, consider sending an email that informs them of your solution and how you were able to help other similar companies to theirs. Like sending a cold email to a business, B2C can take a similar approach, focusing on the solutions their product or service has brought to other consumers.
EXAMPLE: You are a new Boston-based software company that provides businesses with a solution that helps to foster employee transparency and team growth. You might consider emailing the HR manager or director something similar to this:
Hi Jane,
We understand many HR Managers (Jane's position or industry could work here) are struggling with educating their employees and building team chemistry (the problem(s) they have).
Throughout the years, we've helped similar companies to increase employee efficiency and improve company morale, leading to fewer missed days and increased sales by 10%. (the value you bring to the table – how do you help them specifically, but also the business as a whole).
If this sounds relevant to you and some of the challenges you might be experiencing, please feel free to give me a call or shoot me a quick chat. I'd love to help.
Thank you,
Chris (Your name)
Get Started Today!
Email marketing is one of the most efficient and effective ways to connect with customers and grow your business. By building a list of email subscribers, you can stay in touch with past and future customers, promoting your brand and products regularly. It's also relatively inexpensive, making it an ideal strategy for small businesses.
In addition, email marketing is highly customizable, allowing you to send messages that are relevant to your audience. It is a powerful tool that should be part of any small business's marketing strategy. Today is the day to start building your email list and connecting with your customers!
Feel free to view some of our marketing resources or consider working with a marketing consulting such as Chell Brown LLC, which can help you set up your email marketing strategy for success.