It's no secret that social media is a powerful marketing tool. Social media marketing is more important than ever before— especially for small businesses. In a world where customers are bombarded with marketing messages from all sides, social media provides a way to cut through the noise and reach your target audience directly.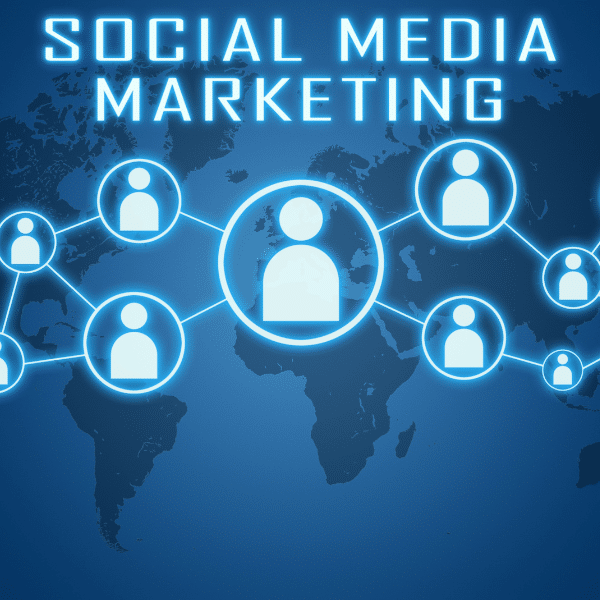 What is Social Media Marketing?
Social media marketing is the process of using social media platforms to promote your business or product. This can include creating and sharing content, running ads, and engaging with potential customers. When done correctly, social media marketing can help you build brand awareness, generate leads, and drive sales.
Why is Social Media Marketing Important?
There are several reasons why social media marketing is essential for your business:
1. Reach a Wider Audience: With over 3 billion people using social media worldwide, you have the opportunity to reach a vast number of potential customers that you wouldn't be able to reach through other marketing channels.
2. Cost-Effective: Social media marketing is one of the most cost-effective marketing strategies out there. With a bit of time and effort, you can reach your target audience without breaking the bank.
3. Boost SEO Rankings: Search engines like Google consider social signals when ranking websites. This means that if you're active on social media, you're more likely to rank higher in search results— which can lead to more website visitors and potential customers.
4. Increase Brand Awareness and Recognition: Social media lets you put your brand in front of millions of people. The more people see your brand, the more recognizable it becomes— which can eventually lead to more sales.
5. Improve Customer Relationships: Social media provides a way to connect with your customers and build relationships with them. By responding to comments and messages promptly, you can show your customers that you care about their experience with your brand— which can lead to repeat business and referrals down the line.
How to Execute a Great Strategy
Now that you know why social media marketing is so important, it's time to start planning your own social media strategy! Here are some tips to get you started:
1. Define Your Goals: What do you want to achieve with social media marketing? Do you want to increase brand awareness, generate leads, or drive sales? Once you know what you want to achieve, you can create content and run ads specifically designed to achieve those goals.
2; Research Your Audience: Who are you trying to reach with your social media marketing? What are their demographics? What are their interests? Knowing who your target audience is will help you create content that resonates with them— which can ultimately lead to better results for your business.
3; Choose the Right Platforms: Not all social media platforms are created equal— each has its own unique features and audience demographics. That's why choosing the right platform (or platforms) for your business is essential. For example, if you're trying to reach millennials, Instagram would be a good choice— but if you're trying to reach baby boomers, Facebook would be a better option. Once you know your target audience and what platforms they use, you can create a presence on those platforms and start sharing content.
4; Create Compelling Content: As we mentioned before, content is critical for social media marketing. If you want people to pay attention to your posts and ads, you need to create compelling and exciting content; otherwise, they'll just scroll right past it. Brainstorm ideas for blog posts, infographics, videos, images— anything that will grab attention and deliver value at the same time.
5; Monitor Your Results: Finally, don't forget to monitor your results! Keep track of how many leads or sales you generate from each piece of content or ad campaign so that you can see what's working (and what isn't). This will help you fine-tune your strategy over time and ensure you get the most bang for your buck.
By following these tips, you'll be well on your way to creating a successful social media marketing strategy for your business! You can also view our marketing resources for more tips and tricks. And if you don't have the time to allocate toward strategizing, content creation, or posting and engaging with prospective customers, you can always contact us or work with a marketing consultant from Fiverr or Upwork. Whatever you choose, do something and start today.