Marketing And Sales Help That Works!
Looking for ways to gain awareness and increase sales? Look no further! I'm here to provide you with marketing and sales help that aligns with your goals.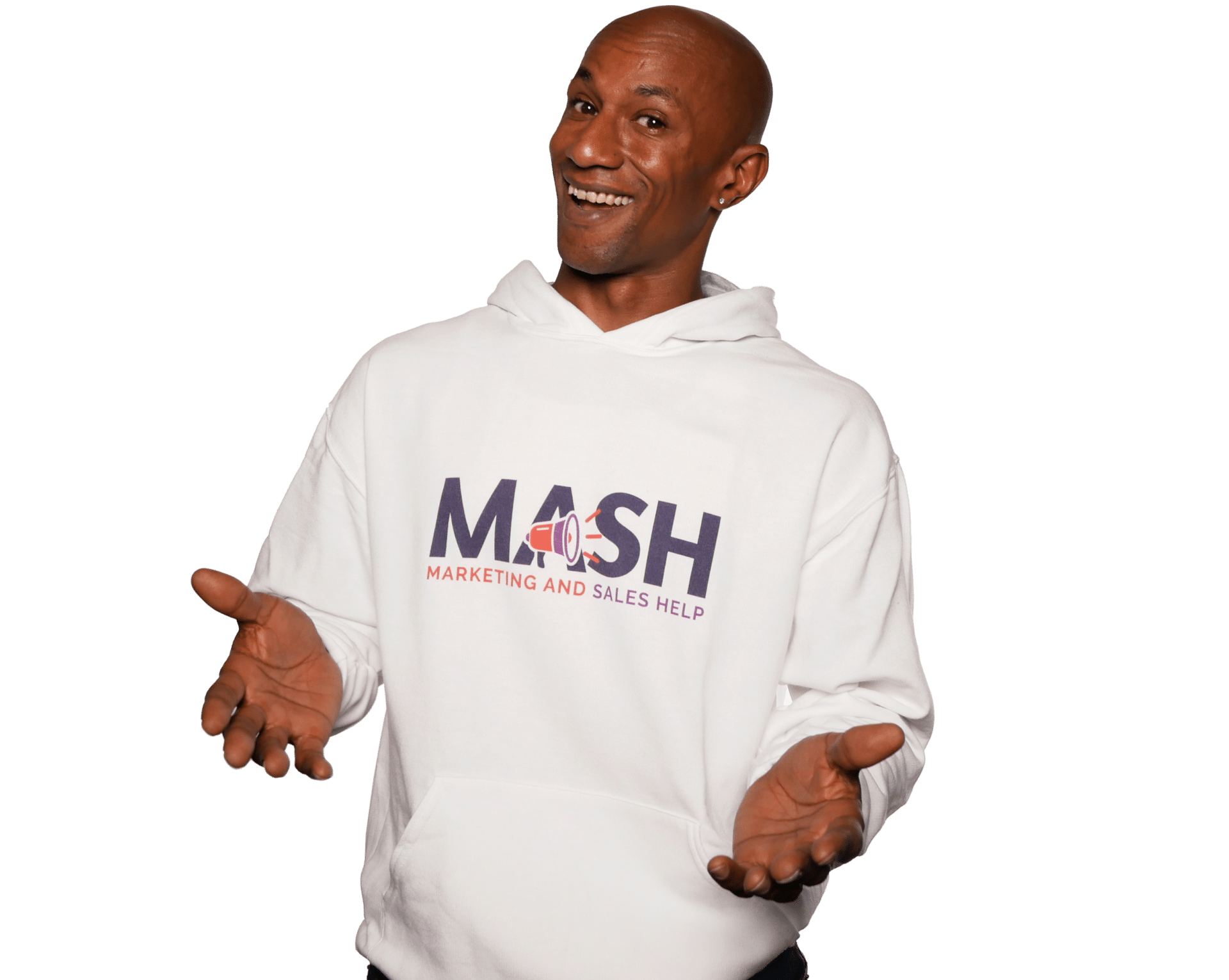 Empowering Services for Your Marketing And Sales Needs
Marketing And Sales Services for Organic Growth
Unveil the potential of your business with our strategic approach. Together, we will craft a tailored plan that caters to your unique needs, helping you navigate the competitive landscape.
Elevate your online presence with my exceptional Search Engine Optimization (SEO) services. Through targeted optimization of your website, YouTube videos, and Google Business, I ensure that your digital assets resonate with high-intent keywords, effectively connecting you with your potential customers and clients.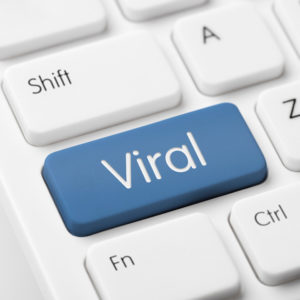 Captivate, educate, and inspire your audience with my top-tier multimedia production offerings. Whether through captivating video production, compelling photography, or other engaging mediums, I empower you to leave an unforgettable mark while fostering deeper connections with your leads, customers, and employees.
The Benefits of Working With Me
Why My Marketing And Sales Help (MASH)
Testimonials - Hear from Satisfied Clients
Discover the impact I've had on businesses just like yours:
"I hired Adam the day before my business's 10 Year Anniversary Party, because I thought photos would be a great way to capture the memories and share them with all of my guests. He was early, professional and friendly. He shot great work and interacted well with everyone. We very much enjoyed his company and his easy going nature. He turned around the edited photos in only 4 days. I'd definitely hire him again."
"I enjoyed what Adam had to say and appreciated his ideas for growth. He offered new perspectives about my website too."
"Adam is a good guy with his heart in the right place. While he didn't know my industry, per se, he does know marketing. He was sincere and genuine in his desire to support me. He followed up our zoom call with some writings and attachments from the things we talked about. It was definitely a worthwhile hour spent in both time and money."
"We are a small company and recently started selling our inventions, "The Grid Hook - Gold and Silver - A WalkWay Grating Lifting Device". We needed some advice on sales and marketing, goal setting and direction. This is what we received from Ace. Ace is a good listener, a good communicator. Not knowing our business he was able to communicate some good ideas, and has given me a lot of work to do over the coming months. I would recommend you to use Ace's experience in business, sales and marketing. I will take onboard what Ace has suggested and implement many of his ideas. I will book another gig with Ace in the future to analyse how well I have done and where I could improve. Thank you Ace"
"Great job! Came to take a company picture, did an amazing job!"
"Adam photographed my retirement party tonight and was so personable! Excellent at his craft and is multi-talented! He's terrific.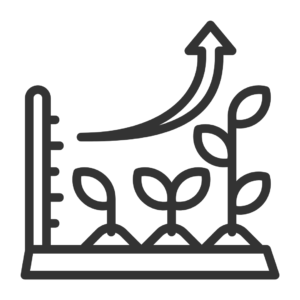 Unleash Organic Growth Potential
My approach focuses on cultivating genuine awareness and high-quality leads that drive real results, maximizing your returns on investment.
You're poised to conquer new horizons with my comprehensive marketing and sales help. Let's work together to elevate your business to unprecedented heights.
Looking to take your business to the next level? The SBA suggests you focus on the dynamic duo of marketing and sales! These powerhouses are your ticket to attracting new customers and nurturing your existing ones, all with the ultimate goal of helping them and providing some form of value while simultaneously boosting your revenue and success.
Imagine marketing and sales working together in perfect harmony, intertwining their magic to create a thriving business. But before you achieve this synergy, let's dive into what sets them apart and how they complement each other.
Unveiling Marketing and Sales: The Ultimate Tag Team!
Let's kick things off by demystifying these key players. Marketing and sales are the dynamic forces that drive your business forward. They're not just about flashy lingo and campaigns; they're the driving forces behind your brand's growth. And they're even more effective when they join forces.
So, what's the scoop on sales? Sales is all about the art of persuasion. It's about connecting with potential customers on a personal level and guiding them toward making a purchase that best aligns with their wants and needs. And yeah, unfortunately, that might also mean pointing your prospect or lead toward another product or service that isn't yours! From email conversations to phone calls and in-person meetings, sales professionals are charismatic champions who turn prospects into loyal customers.
On the flip side, marketing is the strategic mastermind. It's about crafting compelling strategies that attract prospects and turn them into enthusiastic customers. By tapping into SEO, engaging multimedia production content such as videos or photographs, and other tactics, marketers spread the word about your brand and its offerings, creating a buzz that draws people in.
Unlocking the Differences: Sales vs. Marketing
So, what makes these two powerhouses different? Let's break it down: goals, processes, roles, day-to-day tasks, and the tools they use.
Setting Goals: In the world of sales, it's all about driving revenue. Sales reps and professionals make money moves that are tied to that bottom line. They're the deal closers, the relationship builders, and the revenue generators.
Marketing, on the other hand, is all about fueling the sales engine. Their goals? Awareness, engagement, conversion, and retention. They're the architects of brand recognition, the strategists behind compelling content, and the masters of turning leads into loyal customers.
Crafting the Journey: Visualize this – pipelines and funnels shaping your path to success. Sales teams nurture leads through the pipeline stages: prospecting, qualifying, contacting, building relationships, closing, and even rekindling cold leads. It's all about personalized interactions, careful steps, and that ultimate "yes."
Marketing has a different playbook: the funnel. Picture a prospect moving from pain awareness to solution awareness and finally to product awareness. It's a journey from problem to solution; marketers guide this journey by providing the right information at the right time.
Roles and Tasks: Sales reps and professionals are the frontline heroes, engaging with prospects day in and day out, while marketers are the masterminds crafting campaigns, content, and visuals that grab attention and engage hearts.
Tools of the Trade: Sales teams rely on CRM systems to track interactions, manage deals, and forecast sales. They're all about efficiency and personalization. Marketing teams have their own toolbox featuring social media platforms, SEO tools, email marketing automation, and more. It's about creating a brand presence that stands out.m
Bringing It All Together: The Dream Team!
So, let's talk about how marketing and sales can tag-team like the ultimate power duo. These two are like peanut butter and jelly or Snoop Dogg and Martha Stewart – a match made in business heaven. So, if you want to amp up your growth and cash flow, you've gotta fuse your sales and marketing teams. Trust me, it's a game-changer.
The magic happens when marketing and sales hold hands and dive into your potential customers' world. Did you know that over 70% of B2B buyers have their needs all figured out before they even talk to a sales rep? Your competitors might swoop in and steal the show if your marketing isn't on point before that chat happens.
So, here's the playbook for maximum impact in this dynamic duo:
Let Marketing Share the Intel: Your marketing peeps are out there gathering info like there's no tomorrow – from ideal customer profiles to interests, behaviors, and everything in between. Let them share this goldmine with sales. Sales reps will be able to tailor their pitches to hit the bullseye.

Sales Share the Scoop with Marketing: Sales folks get that one-on-one action with prospects. They know the burning questions. Don't keep it to yourself! Share the deets with marketing so they can create killer content that answers those questions. It's a win-win.

Agree on the Perfect Lead: Tired of chasing leads that don't convert? Get both teams together and lay down the law on what a top-tier lead looks like. Nail down the details, like industry, decision-makers, and budget, so no more time's wasted.

Hiring: Know the Game: Wondering when to get a more hands-on deck? Whether it's sales or marketing, know what you need before diving in. The wrong hire at the wrong time? No bueno.

Hybrid Heroes: For some businesses, a sales-marketing hybrid could be your secret weapon. But it ain't for everyone. Ask the right questions and figure out if it's time for the ultimate multitasker.

Combine Forces: Marketing can ease the load on sales. Your content should be doing the heavy lifting, reeling in leads, and answering FAQs. Remember, sharing is caring.

Nurture Those Leads: Not all leads are ready to take the plunge. Let marketing work their magic and keep those leads warm until they're ready to roll.

Stay in Sync: Communication is key. Regular pow-wows between sales and marketing are a must. Set common goals, and tackle them together like the champs you are.

Software Magic: Don't forget the tech! The right email marketing software can help you achieve your goals with collecting and nurturing your leads and prospects. Use a CRM that's got both sales and marketing in mind. No more notes are lost in the shuffle, and everyone's focused on the big picture.

Breathe Life into Your Brand: When marketing and sales are in sync, you've got a powerhouse combo. Better content, richer conversations, and customers who'll shout your name from the rooftops.
Ultimately, it's all about aligning goals, streamlining processes, and using the right tools to make your business soar. So gear up, embrace the magic of marketing and sales, and watch your revenue skyrocket like never before.
Remember, this isn't just business – it's the art of growth, the science of success, and the fusion of marketing and sales brilliance. I can help you make it happen! Contact me today, or if you are ballin on a budget, feel free to view my free content and resources.
Free Marketing And Sales Help For Your Business
Dive into a wealth of valuable business, marketing, and sales content, including insightful tips, tricks, news, reviews, and much more.
5 Sales Tips and Tricks to Make More Money Mastering sales is crucial for growth and success in the self-employed world of independent contractors, consultants, ...